Ryan Deiss
Ryan Deiss has been called one of the world's leading digital marketers by Shark Tank star, Daymond John. The best-selling author, founder of multiple companies collectively employing hundreds around the globe, and one of the most dynamic speakers on marketing in the United States today, he is undeniably a recognized expert on the digital era. Ryan is the creator of the "Customer Value Optimization" methodology and has introduced and popularized many of the digital selling strategies that modern companies now take for granted. We are happy to say his contribution and knowledge have helped
SEO experts academy
grow tremendously. His company, DigitalMarketer, is the leading provider of digital marketing training and certifications. Its community has over 15,000 paid members and over half a million subscribers. The company is on a mission to double the size of 10 thousand businesses by 2020.
Justin Rondeau
Justin is the Conversion Rate Optimization Manager at Digital Marketer. He is a domestic and international optimization speaker, works closely with Boston-based e-commerce companies, hosts several Boston-based meetups spanning many digital marketing topics, and has provided hands-on training for several fortune 500 companies. Justin's mission is to educate marketers about optimization and to get them to 'Test Smarter, Not Harder.
Richard Lindner
Richard Lindner is the President and Co-Founder of DigitalMarketer, the industry leader in global digital marketing education. While running a global team of more than 50 professionals worldwide, Richard also is a sought-after executive leadership expert, working with some of the world's most exciting brands like Uber, Harper Collins, Entreleadership, Mara post, Ethiad Airlines to name a few.
Richard is an enthusiastic and engaging public speaker who prides himself on his ability to unpack the complexities of building and scaling the modern business. He brings 10 years of senior-level leadership education to the forefront of a marketplace desperate for consummate and compassionate leaders.
Russ Henneberry
Russ is experienced in using the Internet to increase leads, sales, and retention. Every project begins with an audit of your organization's goals, the existing assets (offers, traffic, and content) you have in place to meet those goals, and the people you're trying to reach — AKA, your ideal customer.
He has worked on digital strategy (and executed tactics) for brands like salesforce.com, CrazyEgg, Network Solutions, and, most recently, DigitalMarketer.
Molly Pittman
Molly Pittman is an expert marketer who is responsible for creating, optimizing, and maintaining Digital Marketer's traffic system. She shares how you can turn a cold audience into a paid customer by earning trust and providing value. We dive into topics like segmenting ads, getting noticed on social media, and using TV appearances to build credibility.
Ezra Firestone
As Ezra continued to develop strategies for growing his business, become more connected with the greater e-commerce and marketing community, and wanted an outlet to share with them what was working for him. Thus in 2013, Smart Marketer was born.
That year he collaborated with Digital Marketer to produce The Brown Box Formula, training on how to start a drop-shipping e-commerce business, and that became his first big contribution to the industry. In 2016 he created Zipify Apps, a software development company focused on creating apps for Shopify.
Pam Foster
Pam Foster is a Certified SEO Copywriter and web content consultant for multi-page sites and online promotions (emails and landing pages). She's the founder of ContentClear Marketing (www.ContentClear.com) and PetCopywriter.com, and is the author of three AWAI programs: Niche Yourself and Thrive!, Site Audits Made Simple, and The Web Copywriter's Clear Path to Profits. Pam is an AWAI Wall of Fame honoree and she won AWAI's 2009 $10K Spec Challenge.
Pam's services go well beyond web content writing. To support growth in website traffic and online sales, she guides clients through architecture and site usability, marketing strategy, content writing, campaign testing, training, project management, and web/SEO content makeovers. She's also the co-author of the 2012 guide, Wildly Profitable Marketing for the Pet Industry. Her diverse 30+ years in Marketing Communications include work for dozens of B2C and B2B clients including L.L. Bean, MyPetED.com, DirectVet Marketing, Lifelearn, BRL Sciences, Harper College, Canyon Communications, IDEXX Laboratories, and AWAI.
Suzi Nelson
Specialized in building online communities that drive business value. Currently, working with Facebook to build and scale online communities dedicated to supporting and celebrating key segments – from power users to brand advocates.
She believes the community will save the world. In a time where everyone seems so focused on what makes us different, the community is the thing that brings us together around what we have in common. And your brand can be one of those flags that everyone has gathered around.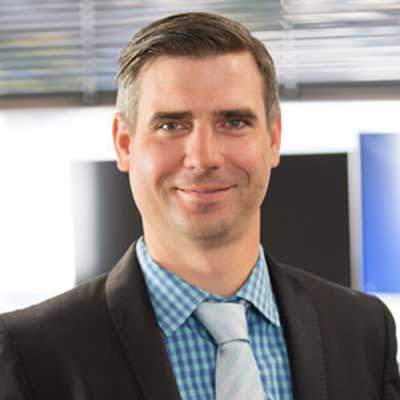 Danny Star
"The sky is the limit" is one of Danny's most common phrases. And he's a good example of it. Born in Slovenia, this entrepreneur started in the Digital Marketing business in 2003, freelancing for many different clients in Los Angeles. Two years later he created SEO Expert Danny, a special SEO service for businesses; and in 2012 he founded Websites Depot, a boutique Full-Service Digital Marketing agency.
Danny is a self-made professional with a Bachelor of Business Administration at the University of Phoenix and, since 2013, a  Certified Google Partner. His expertise in SEO and Pay Per Click campaigns have helped hundreds of Los Angeles companies grow and prosper. Danny Star is a great promoter of continuing self-education and has shared his knowledge and experience with business owners, students, and SEO enthusiasts over the years with Workshops, seminars, and his classes at SEO Academy.